FREE U.S. SHIPPING ON ONLINE ORDERS!*
FREE U.S. SHIPPING ON ONLINE ORDERS!*
CIP Composite Marine Shaft Bearings There are 8 products.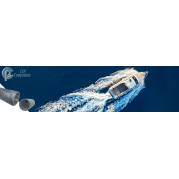 Vessel operators are looking to composite bearing solutions to perform in a wide variety of conditions and applications. From water lubricated bearings as replacements of existing rubber, other plastics, or wood products, to high 

greased bronze materials

 operating above and below the water line. Columbia Industrial Products offers a solution to the marine industry with its specially designed composite material, that has low coefficient of friction and excellent wear characteristics.
e