FREE U.S. SHIPPING ON ONLINE ORDERS!*
Sonar & Transducers There are 5 products.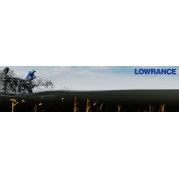 Lowrance has changed the landscape of the marine electronics industry over the last 50+ years with continued sonar and transducer innovation. As sonar technology continues to evolve with more accurate and higher-definition underwater views, anglers and boaters have come to rely on Lowrance to supply cutting edge technology in their products

.
e