Free U.S. Shipping*
Dometic Chiller / Chilled Water A/C Systems There are 21 products.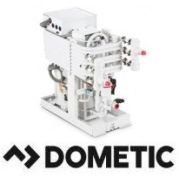 We carry the complete line of Dometic Chilled Water A/C Systems = MGCX, TWCX and VARC chillers, from 18,000 up to 180,000 BTU capacities, with various voltage configurations. Feel free to call us 1 (800) 766-5256, email us info@citimarine.com, or chat with us for anything not found on our site. We know Dometic Chilled Water Systems very well.
10% Off Price Of All Dometic Chiller Units; Limited Time Only! Enter promo code "10off" at checkout.
e