Free U.S. Shipping*
Split A/C Systems There are 55 products.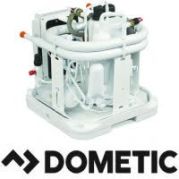 Dometic Emerald Units (DEU) are direct replacements for CRUISAIR (EQ) & MARINE AIR (ED) Emerald Split Gas Condensing Units. If you have any questions, feel free to call us 1 (800) 766-5256, email us info@citimarine.com, or chat with us below.
10% Off Price Of All Dometic Units; Limited Time Only! Enter promo code "10off" at checkout.