Free U.S. Shipping*
Parts, Displays & Accessories There are 51 products.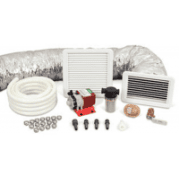 We carry the complete line of Dometic MARINE AIR parts and accessories. Feel free to call us 1 (800) 766-5256, email us info@citimarine.com, or chat with us for anything not found on our site. We know the line very well.
**10% Off Price Of All Marine Air Units & Parts; Limited Time Only! Enter promo code "10off" at checkout.