FREE U.S. SHIPPING ON ONLINE ORDERS!*
Split A/C Systems There are 68 products.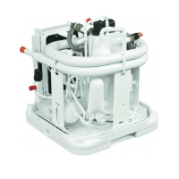 Cruisair Split A/C Systems - Cruisair Split Gas Condensing Units and Evaporators. Available to work with R410A or R417A & R22 refrigerant. 1 (800) 766-5256, email us info@citimarine.com, or chat with us below with any questions you may have; we're happy to help.
**20% Off Price Of All Units; Limited Time Only! Enter promo code "20ac" at checkout. Free US Shipping!