Best Fishing Spots in Miami by Boat w/ GPS Coordinates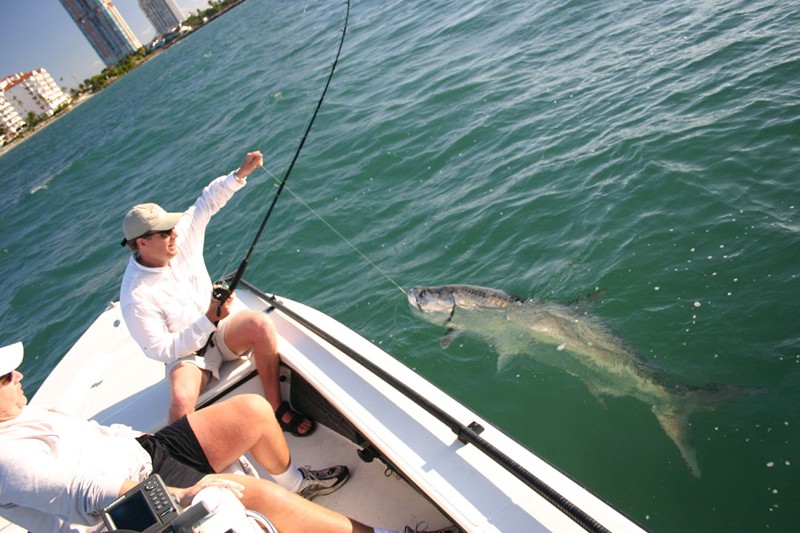 Miami is one of the best places in the world to go fishing….
Whether yards away from the luxurious high rises in Dumfoundling Bay, over historical shipwrecks just off the beaches, or near the life-filled mangroves in the most southeastern part of the county, there are tons of species to reel in, and such varied Miami fishing spots to do it in.
Based on your location in Miami, what you'd like to catch, the time of the year, or the surroundings you'd like to fish in, you have several great locations listed below. To make things easier, we've provided their local map and GPS coordinates so you can plug them into your chartplotter / MFD and be on your way.
This is in no particular order as to which are the best fishing spots in Miami; it's all based on your personal preferences. Check out some of the best boating apps for boaters and fishermen to assist you on your trip as well.
1. 100 to 300 Yards Off Haulover Inlet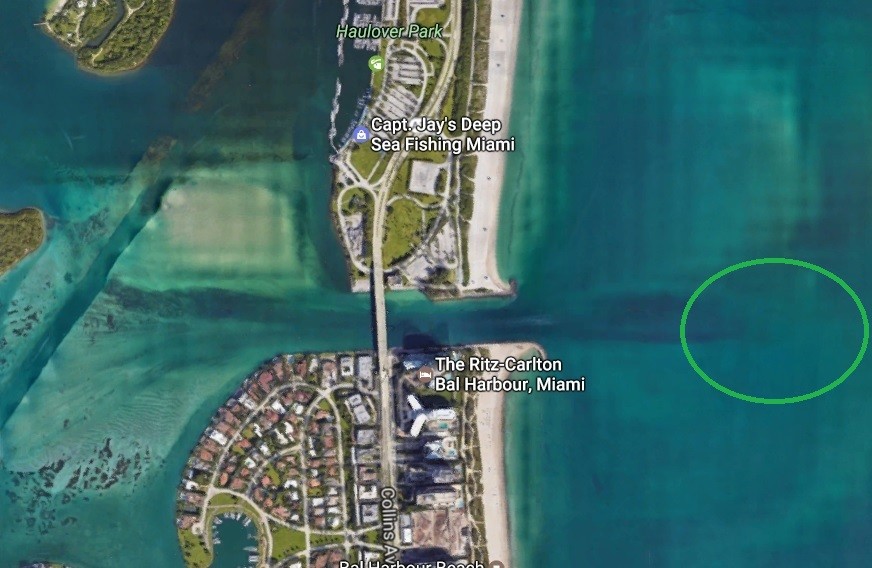 One of best kept fishing secrets in Miami. You can catch a large variety of fish — including hundreds of 20 – 180 pound tarpon in the winter, as well as snapper, jacks, blue runners, bluefish and Spanish mackerel, just 100 to 300 yards off the Haulover Inlet.  Out this far away from shore, you can venture as far south as Government Cut, and see what's biting.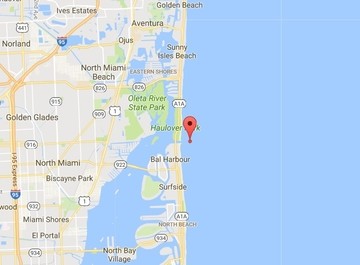 Use live shrimp as bait, and while the optimum time of year is October through April, year round there is plenty of activity in the area.
The Haulover Inlet is just east of North Miami, North Miami Beach, Oleta River State Park and Haulover Park, in Northeast Miami-Dade.
Coordinates
25°54'00.8″N 80°07'00.4″W
25.900236, -80.116768
2. Blackpoint Marina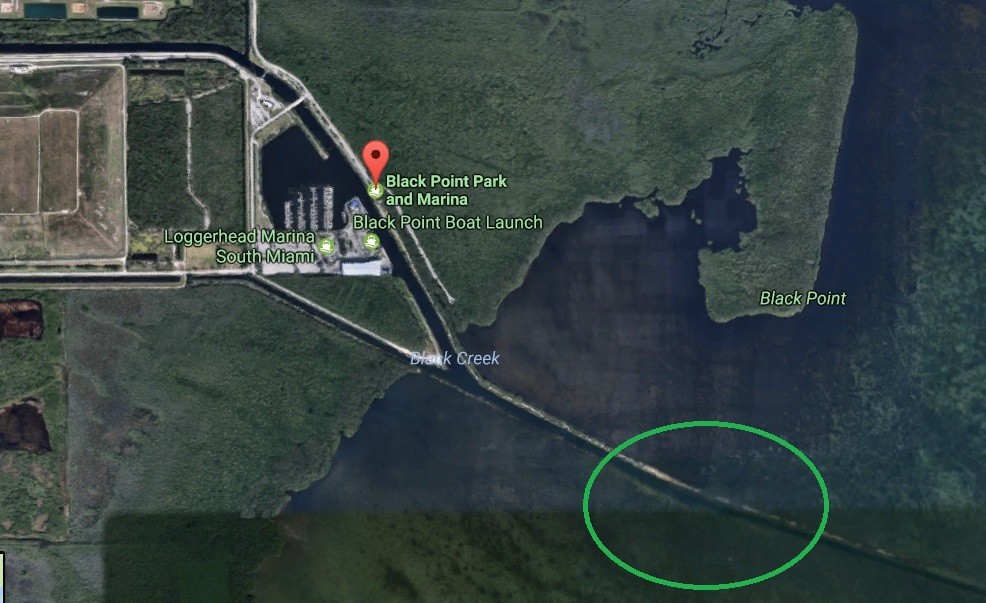 Another great fishing spot in Miami-Dade, this one is located near Biscayne National Park. This marina has a jetty which extends 1.5 miles into the bay, surrounded by snook, barracuda, red drum, bonefish, and tarpon, among many other saltwater species. The bay is flanked by immense forests and amazing wildlife, but beneath the waves, there is a ton of great sea life just waiting to be caught.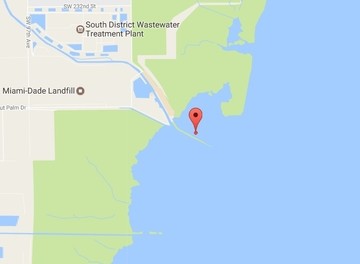 When done, check out the Black Point Ocean Grill, and if you do, start off with the fried calamari!
Blackpoint Marina is located in south Miami-Dade, off of the Ronald Reagan Turnpike, just Southeast of Goulds and Cutler Bay
Coordinates
25°32'01.7″N 80°19'16.1″W
25.533799, -80.321130
3. Maule Canal Mouth (near Maul Lake)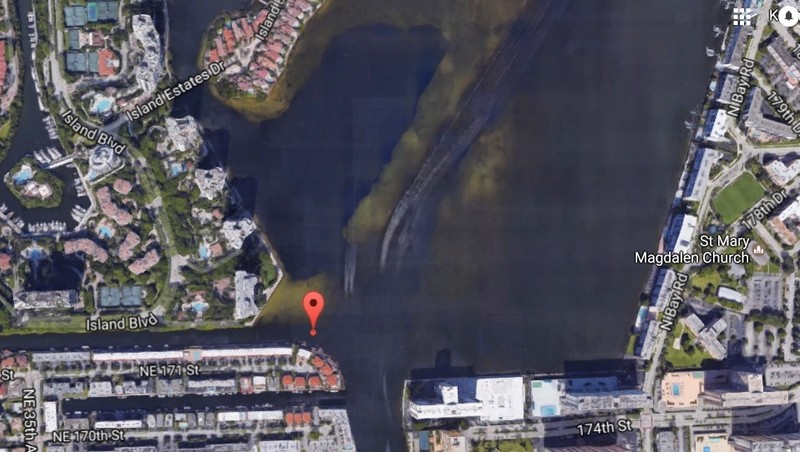 Snook, Snook, and more Snook here! Just about year round the Snook are biting here! Fish the drop off's and docks with live shrimp or baitfish.
Night fishing works really well in this area!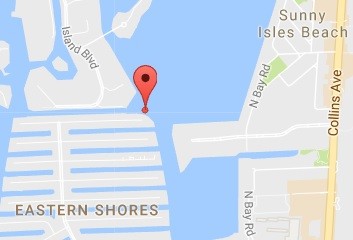 Coordinates
25°56'18.3″N 80°07'57.2″W
25.938421, -80.132543
4. Safety Value / Featherbed Bank / Cape Florida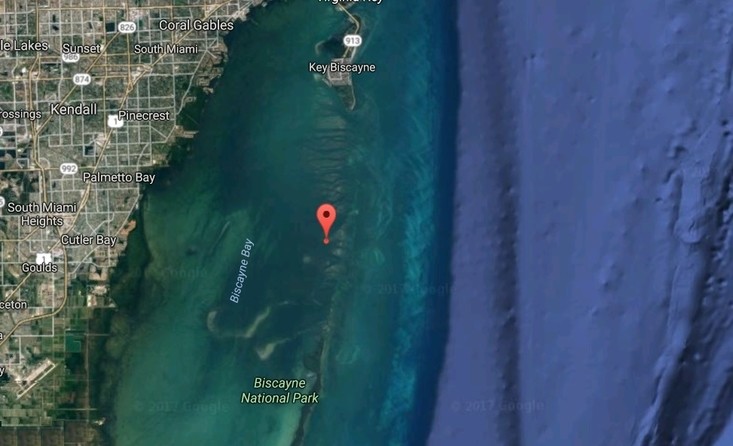 Excellent Permit fishing location during summer months. These hard fighting fish swim here late Spring and stick around until the beginning of Fall.
Although offshore Permit are large enough to provide sport with light and medium saltwater tackle, it's best to stalk them by sight on shallow flats, and cast directly to them. Best natural bait is any sort of small live crab. Dead pieces of crab and lobster also work well. Live shrimp are often accepted, especially if skittered across the surface, and then allowed to sink.
Just a bit to the southwest, in the 3 visibly shallower areas of the Featherbed Bank area, you can find Bonefish year round. Anchor and chum with pieces of Shrimp, while tossing live Shrimp in the slick. Stick to the edges of these banks.
And up north a bit, in Cape Florida, just to the west of the southern point of Key Biscayne, there's another heavy Bonefish hangout. Great fishing all around in this area, from Key Biscayne down to Biscayne National Park, even closer to the coast….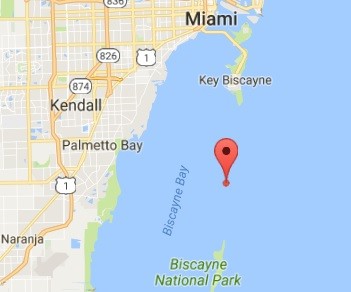 Coordinates (Safety Value)
25°34'47.8″N 80°10'28.9″W
25.579941, -80.174697
Coordinates (Featherbed Bank Area)
25°31'09.6″N 80°14'12.9″W
25.519322, -80.236926
Coordinates (Cape Florida)
25°40'23.2″N 80°08'59.8″W
25.673117, -80.149950
5. Indian Grass Flat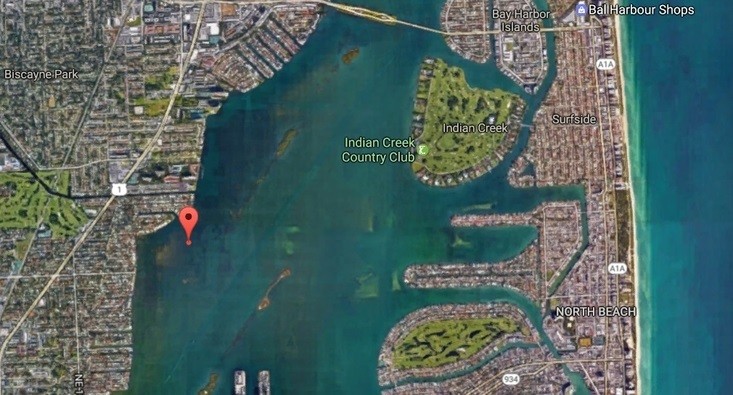 Just east of Miami Shores and southeast of Biscayne Park, you'll find Indian Grass Flat, a nice grass flat that holds trout year round. Best to hit this location in the morning / evening.
Shrimp on a jig or soft plastics will work well.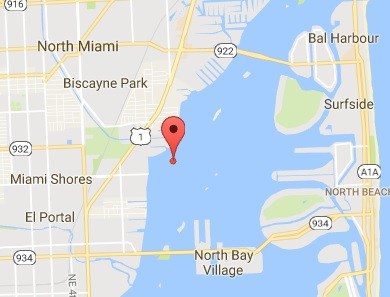 Coordinates
25°52'01.2″N 80°09'55.6″W
25.867010, -80.165447
6. Reef At The L. Bodenhamer Liberty Ship / Sunken Ship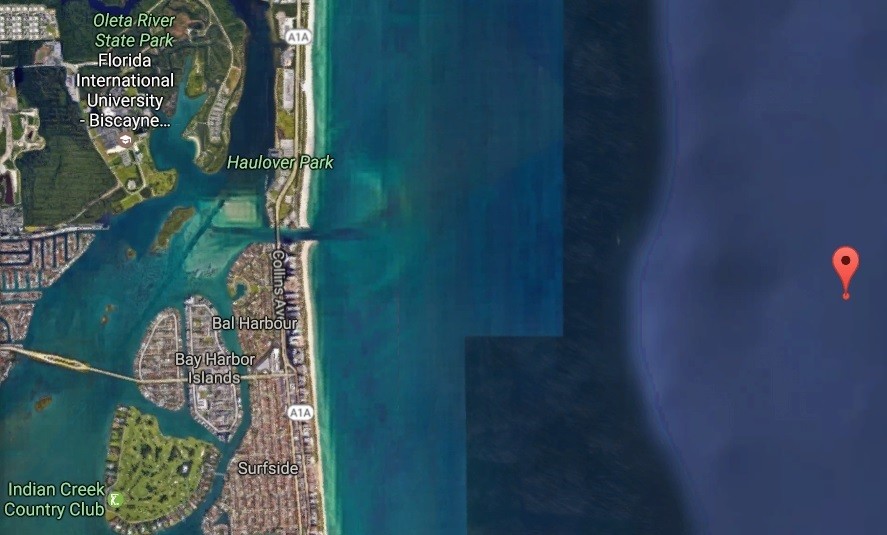 Approximately 3 miles east of Bal Harbour you'll find a 450 foot sunken steel cargo ship. Amberjack, Grouper, Snapper, and Barracuda all inhabit this reef year round. This is a little known reef / shipwreck site, but with tons of potential for the adventurous fisherman.
Cut bait with a chum slick is recommended.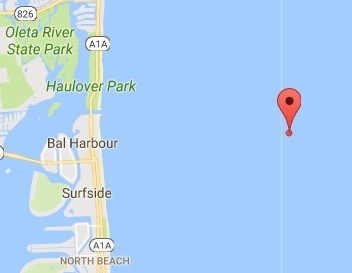 Coordinates
25°53'39.6″N 80°03'58.2″W
25.894333, -80.066167
7. Mangrove Point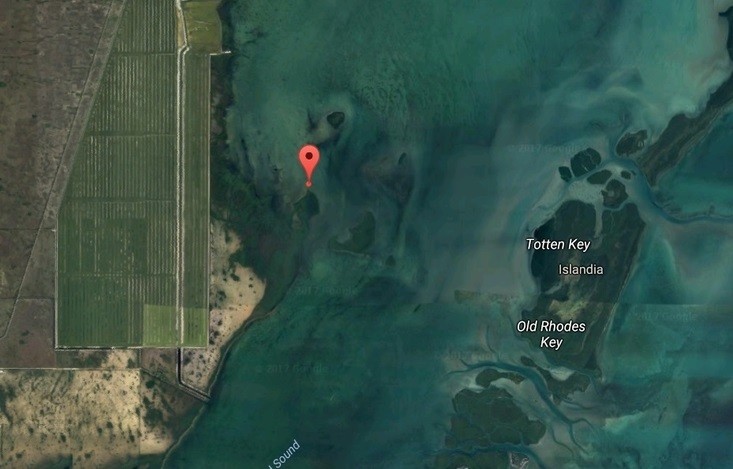 Mangrove Point is a cape within Miami-Dade County right next to Mangrove Key. Just a few yards off the watery, lively mazes of mangrove forests, you'll find a great spot for a fisherman looking for a challenge. Bonefish inhabit this area year round, and the permit come in during the fall and stay until spring. Live crab or shrimp is choice bait for this location.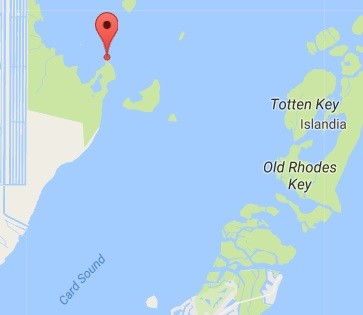 Coordinates
25°23'28.8″N 80°18'30.4″W
25.391334, -80.308451
8. Dumfoundling Bay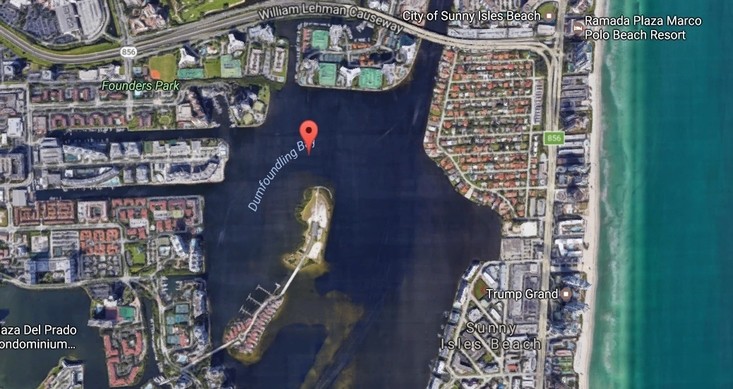 This bay, surrounded by beautiful luxury apartment and condo buildings, holds tons of tarpon, jack crevalle, snook, as well as big black drum.
In the springtime, around March and April, as well as around September and October, schools of very large drumfish, often in excess of 30 pounds, can be found tailing, feeding and schooling in the shallow grass flats, and also within the deep channels inside the inlets. Look for clouds of mud in otherwise clear water, and there are likely big black drum in this beautiful Miami fishing spot.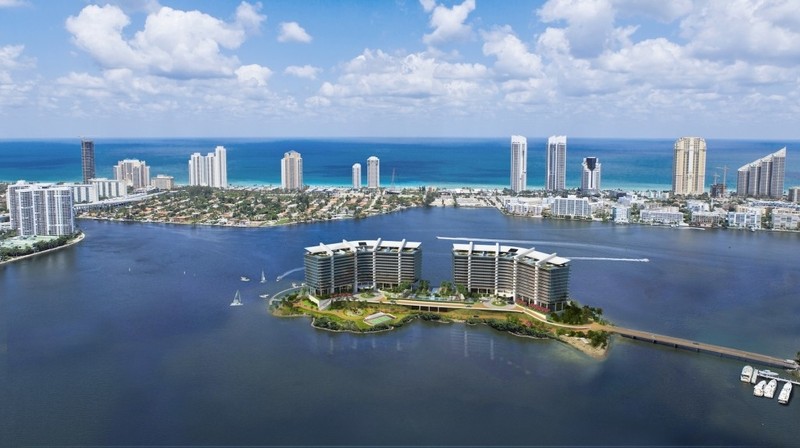 As the water warms into the summer months, these large fish move into the deepest water they can find where structure provides them the crustaceans that comprise the largest percentage of their diets.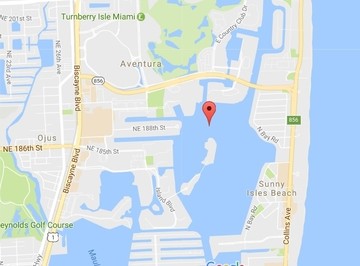 Dumfoundling Bay is located just south of Aventura, and Northwest of Sunny Isles in NE Miami-Dade. It can be reached via the Haulover Inlet or the Royal Glades Canal, or up north from the Stranahan River near Port Everglades.
Coordinates
25°56'58.9″N 80°07'51.7″W
25.949685, -80.131019
9. Waters Off Coral Gables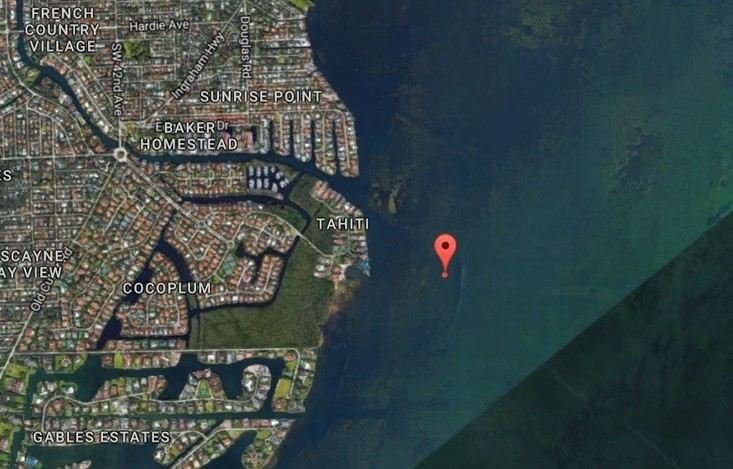 Just a number of yards off the gorgeous Tahiti Beach with it's multi-million dollar houses in Coral Gables, east of Cocoplum, you'll find a big Snapper and Trout area. Fish the deep cuts for the Snapper and the grass flats for Trout. Shrimp is a good all around choice, which will also give you a shot at bonefish.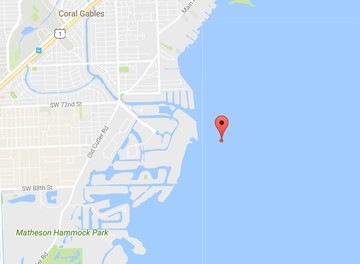 Fall and late Winter months are the best time of year to visit this spot, but even in summer you'll come up with something.
Coordinates
25°41'54.5″N 80°14'25.1″W
25.698483, -80.240317
Before Setting Out To The Best Fishing Spots In Miami, Don't Forget!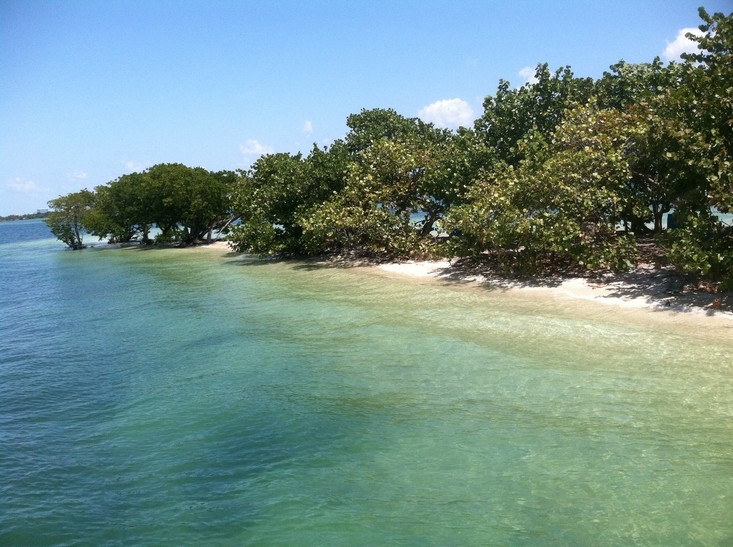 Now that you have your destination, here's a helpful reminder of some of the essentials you'll need for your fishing trip:
Make sure to bring your cooler, plenty of ice, refreshments, snacks, and sunscreen / hats.
Plan your bait based on what you'd like to catch.
A good MFD & fishfinder can make the experience even more enjoyable and productive. Feel free to take a look around our marine electronics section for a good combo unit. We ship free within the US.
Trolling motors improve you ability to maneuver around the fish without scaring them off, as well as lock in place with GPS.

Minn Kota trolling

motors are an excellent choice.
With or without the technology, you'll be good to go! Miami is a tropical paradise packed full of surprises, where fantastic fishing spots abound. Any questions or comments, just give us a shout!
Have a good one!
CitimarineStore.com
3300 NW 112th Ave,
Doral, FL 33172
(800) 766-5256
info@citimarine.com
–
Related:
Marine Promo Codes / Marine Discount Codes
best bonefish fishing locations in Miami GPS,best fishing gps coordinates miami,best fishing spots in miami,best snapper fishing spots miami,best snook fishing spots in Miami,best trout fishing miami,boat fishing spots in miami